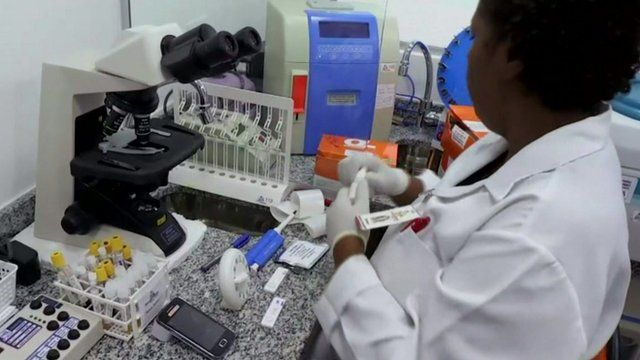 Video
Brazil struggles to tackle Zika virus outbreak
A Brazilian doctor has told the BBC that the country is still very much "in the dark" over the Zika virus and exactly how it affects its victims.
With the mosquito borne virus spreading through Brazil and the Americas, pregnant women are being given differing advice over how to protect themselves against the possibility that their babies may develop microcephaly, the debilitating illness associated with Zika.
As the BBC's Brazil correspondent Wyre Davies reports, some pregnant women are so worried they are even leaving the country for the duration of their pregnancy.
Go to next video: Zika virus: 'The worst day of my life'