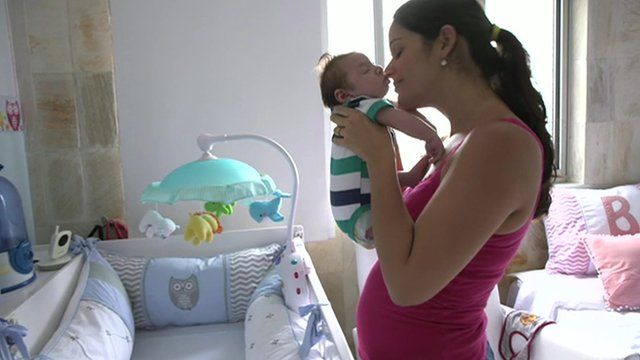 Video
Zika virus: 'The worst day of my life' says mother of baby
The threat of the Zika virus has now become international, but the alarm was raised in Brazil last year when a growing number of cases of microcephaly began to emerge.
Many women learned their babies had microcephaly and other problems before any information was available about a link with the Zika virus.
In the city of Salvador, in Bahia, Mila Mendonça and Rodrigo Gomes were expecting their second child and learned about the problems their baby would have three months before he was born.
Their son, Gabriel, has microcephaly, in addition to a syndrome that affects his joints and muscles. He also suffers from a deformed leg and calcifications in parts of the brain.
The effects of the Zika virus are still being investigated, but the couple are already focusing every effort they can on their baby's development.
Go to next video: Tackling Brazil's Zika virus crisis