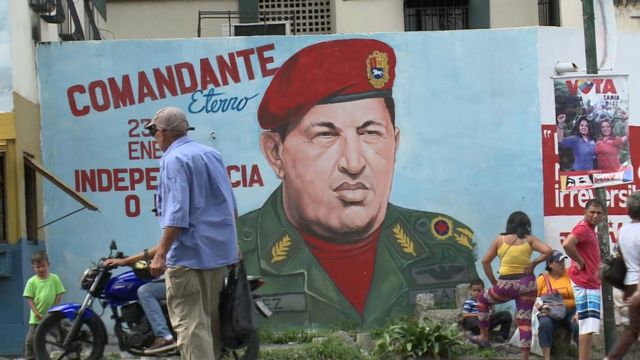 Video
Memories of Chavez ahead of Venezuela elections
Venezuelans go to the polls this weekend in one of the most tightly-fought elections in years.
The oil-rich South American country's economy is suffering from high levels of inflation and there are shortages of even basic goods in the shops.
As Wyre Davies reports from Caracas, the government is using the memory of the country's charismatic, controversial former president Hugo Chavez to prop up its support.
Go to next video: Living with Venezuela's high inflation