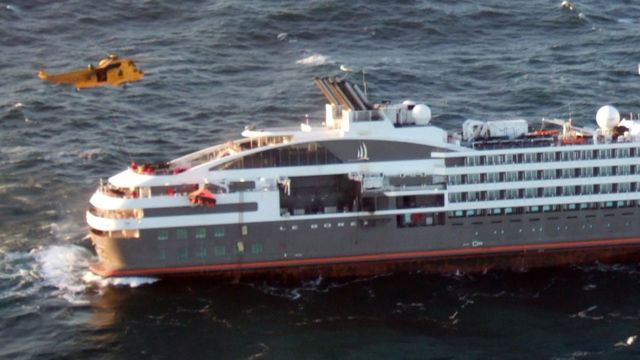 Video
Passengers rescued from stricken cruise ship
British forces based on the Falklands Islands have rescued 347 passengers and crew from a cruise ship in the south Atlantic.
The master of "Le Boreal" ordered the ship to be abandoned after a fire onboard left it without power and drifting, listing and in danger of grounding.
The Ministry of Defence says RAF aircraft and a Royal Navy patrol vessel were sent to help - along with Dutch tugs.
Go to next video: Footage of fisherman's air rescue