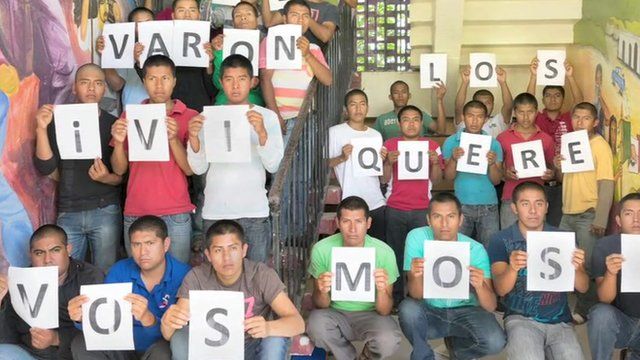 Video
Missing Mexican students: Why disappearing is worse than death
Saturday marks a year since 43 students disappeared in the town of Iguala in the southern Mexican state of Guerrero.
Their disappearance provoked protests on the streets - as people vented their anger over government corruption and violence in the country. But a year on and there's no clear answer as to what happened to the students.
One Argentine artist - whose brother disappeared in the 1970s - is trying to keep their memory alive with a new exhibition featuring 52 photographs that all carry one message.
"When there a disappearance it's worse in a way than death. It's permanent, it's a crime that continues," Marcelo Brodsky says.
The BBC's Katy Watson has the story.
Filmed by Katy Watson, Edited by Bill McKenna, Produced by Olivia Lace-Evans
Go to next video: Mexicans march over missing students