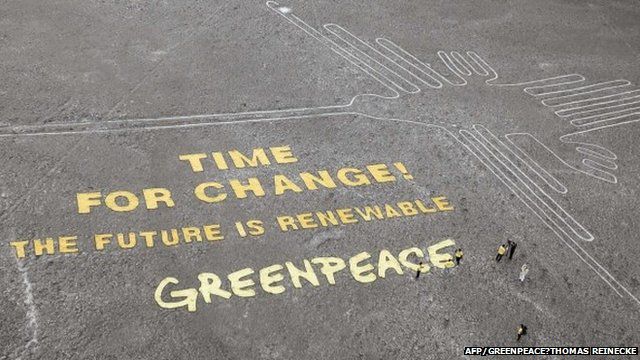 Video
Nazca Lines protest: Greenpeace to co-operate with inquiry
Greenpeace will co-operate with an investigation by a Peruvian court to determine responsibility for damage caused by activists at the Nazca Lines, the group's chief executive has said.
Kumi Naidoo told reporters that the protest at the ancient site on 8 December had been conceived out of "positive intention" but that "there cannot be any defence for what happened".
The Nazca Lines are huge figures scratched on the surface of the ground between 1,500 and 2,000 years ago, which are believed to have had ritual astronomical functions.
The Greenpeace protest was a message intended for delegates at the UN climate talks being held in Lima.
Go to next video: A look inside Greenpeace ship