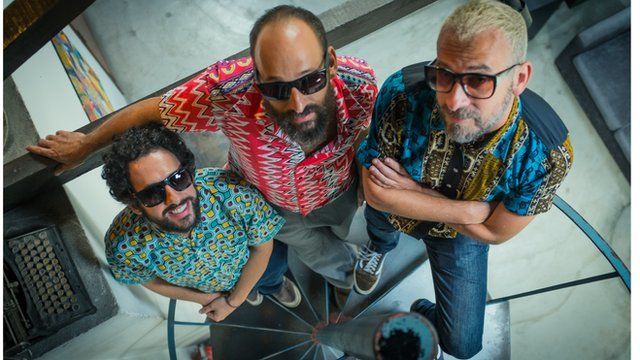 Video
LatAm Beats: Brazil's Lucas Santtana
Lucas Santtana is currently one of the most prolific and internationally acclaimed Brazilian singers and composers.
A classically trained flautist and multi-instrumentalist, Lucas Santtana has collaborated as a band member with many of Brazil's most prestigious artists, such as Caetano Veloso, Gilberto Gil and Marisa Monte.
His songs have also been recorded by several artists and have featured in Brazilian movies.
He is the son of musical producer Roberto Sant'Ana, an important figure in the Tropicalismo movement of the 60s which merged Brazilian and African rhythms with rock and roll.
Lucas himself is known for his eclecticism, layering and mixing different sounds.
"What interests me most in music is texture," he says. "When I was a teenager whenever I was at a rock concert, halfway through it I would say to myself 'Damn, are these guys going to play only rock?'"
His fourth album, Sem Nostalgia (Without Nostalgia), received outstanding reviews in the Brazilian press and launched his international career. It was chosen as the best international album in 2012 by the French newspaper Liberation and nominated for several other European awards, including the German Critics' Awards and the UK's Songlines Music Awards.
In 2012, Santtana released his fifth album O deus que devasta mas também cura (The God that devastates also heals). It is a more personal album based on real experience and has also received positive reviews.
Go to next video: LatAm Beats: Ana Tijoux