Media player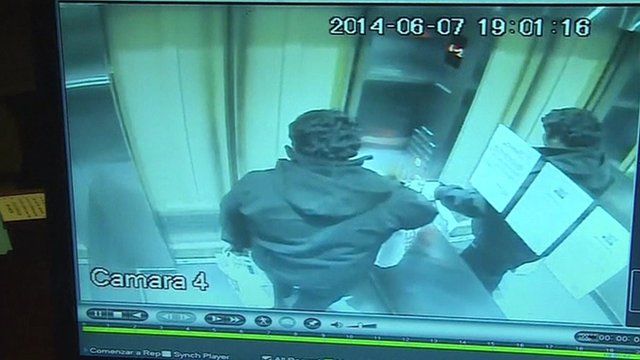 Media playback is unsupported on your device
Video
Chilean man in hospital after lift shoots up 30 floors in 15 seconds
A Chilean man was seriously injured on Saturday when a lift in his apartment building shot up 30 floors in 15 seconds.
Security camera footage showed Jose Vergara entering the lift and the doors closing normally. But within seconds, the doors open and floors can be seen flying by with him frantically pushing buttons.
According to rescuers, he was found with injuries to his head and legs when the lift apparently slammed into the roof. He was taken to a nearby hospital where he remains in a serious condition.