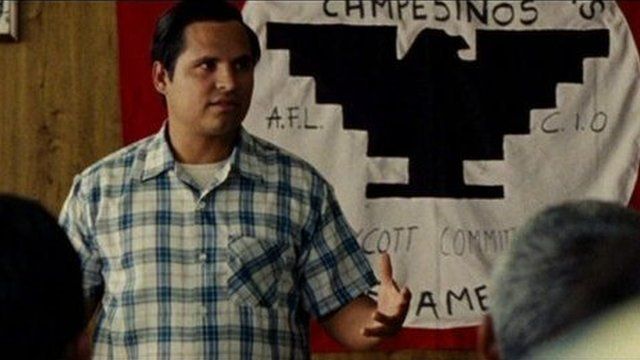 Video
Actors discuss new film on the legacy of Cesar Chavez
The story of civil rights campaigner Cesar Chavez has been turned into a film which has just been released in the US.
Mr Chavez organised protests in the US in the 1960s and 70s which led to an improvement in working conditions for farmers - many of whom came from Mexico - and lead Senator Robert F Kennedy to describe him as a "heroic figure".
The film, Cesar Chavez, was directed by Mexican actor Diego Luna and features America Ferrera, known for her role in the US TV show Ugly Betty.
Luna and Ferrera spoke to BBC Mundo ahead of the film's opening.
Video produced by BBC Mundo's Julio Garcia
Go to next video: Broken lives of deported immigrants