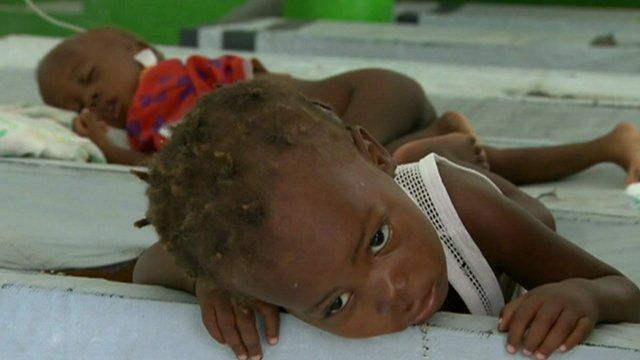 Video
Haiti cholera outbreak 'came from UN base'
The United Nations is facing an unprecedented legal and moral challenge after evidence that a cholera outbreak in Haiti may have originated at one of its bases.
More than 7,000 Haitians have died of cholera in the past two years. Now scientific research is backing the theory that the source of the outbreak was a UN base in Mirebalais.
The BBC's Mark Doyle spoke to cholera specialist Dr Danielle Lantagne and UN Humanitarian Affairs in Haiti spokesman Nigel Fisher.
This report was first broadcast on 22 October 2012
Go to next video: Cholera victims file claim against UN