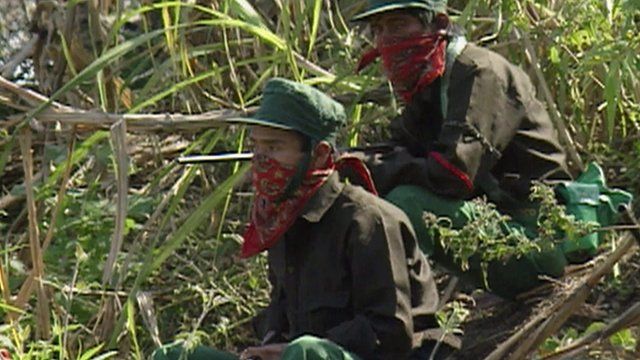 Video
What happened to Mexico's rebel Zapatistas?
On New Year's Day in 1994, Mexico woke up to a shock.
In key cities and towns across the southern state of Chiapas, a little-known indigenous rebel group called the EZLN or the Zapatistas had emerged from the jungle to declare war on the Mexican state.
In the space of a few hours, on the same day the North American Free Trade Agreement came into force, the group had taken control of much of the region.
There followed several days of sustained fighting, until the army restored order.
But as Will Grant reports from Chiapas, the group continue to push for greater recognition of their rights in what is one of the poorest regions of Mexico.
Go to next video: Mexico City's smog-capture building