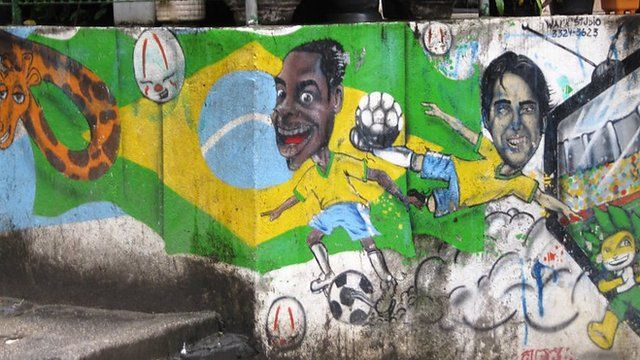 Video
How safe will Rio be for World Cup fans?
Tickets are now on sale for fans who want to travel to Brazil for next year's world cup in Brazil.
But with one of the highest crime rates in the world, what precautions should visitors take?
BBC Radio 5 live's Victoria Derbyshire visited a favela in Rio, where one man told her: "Of course we go for the gringos... I look for fear. If they are afraid then I know they have something valuable that they don't want to lose."
However the British Consul General in Rio, Paula Walsh advised fans to just be sensible: "You get pickpockets and thieves in every major city... It's really just about being alert, being aware and knowing what you're doing."
Go to next video: Brazil considers compulsory rehab