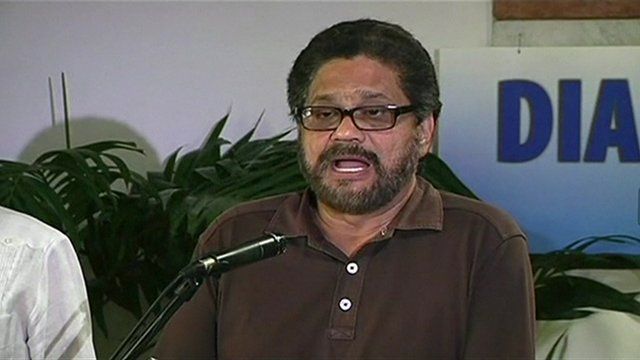 Video
Colombia peace talks: Farc says progress is 'modest'
The Colombian rebel group, the Farc, says that there have only been "modest" achievements in the ongoing peace negotiations with the government.
As another round of talks resumed in Cuba, the chief Farc negotiator, Ivan Marquez, blamed the slow progress on agenda changes, that he said were "not the responsibility'' of his group.
But he recognized the Colombian government's desire to "advance the dialogue'' and said there had been partial deals on land reform, a key issue for the left-wing rebels.