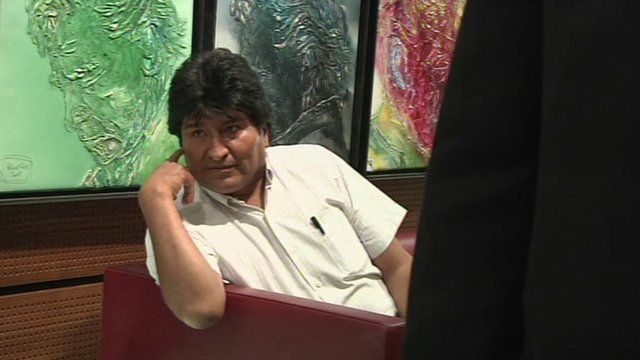 Video
Bolivia leader's jet diverted 'amid Snowden suspicions'
A plane carrying Bolivian President Evo Morales from Moscow to Bolivia was diverted to Austria amid suspicion that US intelligence leaker Edward Snowden was on board, the Bolivian foreign minister has said.
France and Portugal reportedly refused to allow the Bolivia-bound flight to cross their airspace.
The plane landed in Vienna, with both Austrian and Bolivian officials later saying Mr Snowden was not on board.
Mr Snowden is reportedly seeking asylum in Bolivia and 20 other countries to avoid extradition to the US.
Denise Hammick reports.
Go to next video: Snowden leaks 'must stop' to stay in Russia