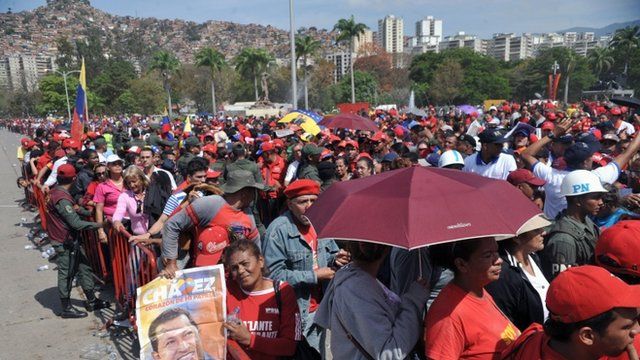 Video
Hugo Chavez: Funeral attracts thousands of mourners
More than 30 heads of state and tens of thousands of Venezuelans are in Caracas to pay their last respects to the late President Hugo Chavez.
The government have said they will not bury Mr Chavez, who died on Tuesday, but will instead embalm his body for permanent display, to allow all those who wish to see his lying in state to do so.
Vice-President Nicolas Maduro, who will be sworn in as president on Friday, told mourners that Mr Chavez had taught Venezuelans to love their history.
Ian Pannell reports from Caracas.
Go to next video: Hugo Chavez body to stay on display