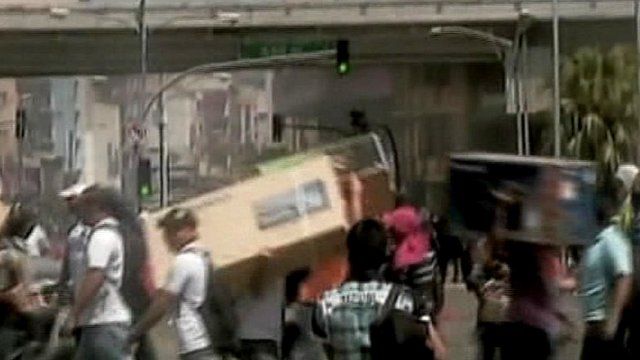 Video
Panama debates Colon law repeal
Panama's National Assembly has taken the first step towards repealing a controversial law allowing the sale of land in Colon Free Zone, Latin America's biggest duty-free zone.
The decision to abandon government plans to sell the land in the city of Colon follows a week of protests which included shops being ransacked by looters.
At least three people died, including a nine-year-old boy. Bill Hayton reports.
Go to next video: Violence over Panama land sale