Media player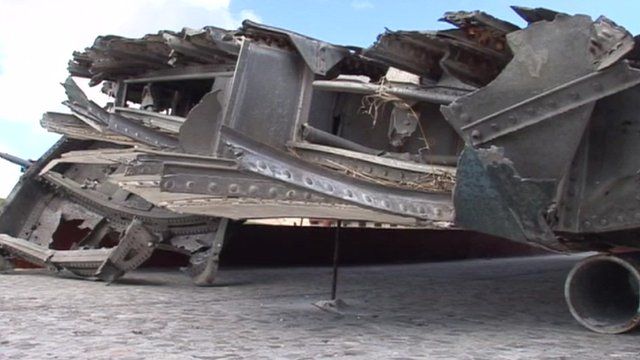 Media playback is unsupported on your device
Video
Cuba missile crisis: On the hunt for remnants of nuclear drama
The world came close to nuclear war in October 1962, when the Soviet Union installed dozens of missiles in the Cuban countryside.
The crisis began when a US spy plane spotted a Soviet military base in northern Cuba - equipped with offensive, nuclear weapons capable of reaching Washington and beyond.
They were there because Cuba feared the US was planning to invade and topple its socialist revolution.
Fifty years on from a disaster that was narrowly averted, Sarah Rainsford goes on the hunt for traces of that history.