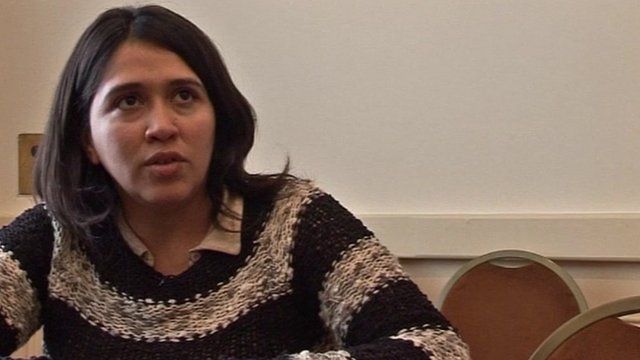 Video
Argentina: 'Stolen baby' speaks after convictions
Victoria Montenegro lived for 25 years under the name Maria Sol Tetzlaff, until she knew the truth - that she was one of Argentina's stolen babies.
In 1976, only days after her birth, she was taken away from her parents Hilda Torres and Roque Montenegro, both left-wing activists, and given to a military officer.
Now two former leaders during Argentina's military rule have been found guilty of overseeing the systematic theft of babies from political prisoners.
A court in Buenos Aires sentenced Jorge Videla to 50 years in prison and Reynaldo Bignone to 15 years.
They are already serving lengthy jail sentences for crimes committed under military rule, between 1976 and 1983.
At least 400 babies are thought to have been taken from their parents while they were held in detention centres.
Go to next video: 'How I uncovered stolen baby plot'