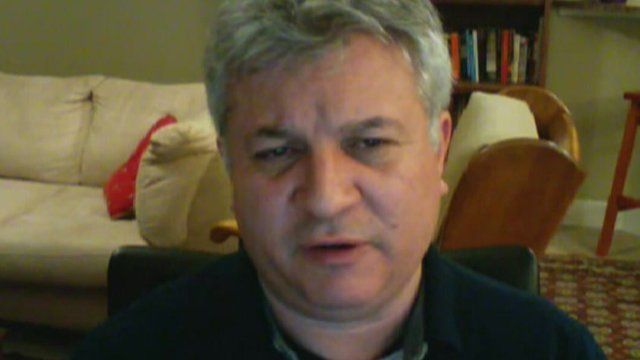 Video
Syria crisis: Gulf Arab states expel Syrian ambassadors
Gulf Arab states say they are expelling Syrian ambassadors in their countries and recalling their envoys from Syria.
The Gulf Co-operation Council said Syria had rejected Arab attempts to solve the crisis and end 11 months of bloodshed.
The US closed its embassy in Syria on Monday, and several European countries have recalled their ambassadors.
The moves came as Syrian government forces continued their fierce assault on the restive city of Homs.
After meeting Russian Foreign Minister Sergei Lavrov, Syrian media quoted President Bashar al-Assad as saying he was willing to co-operate with "any efforts towards stability".
Amr Al-Azm, professor of Middle East History and member of the Syrian National Council, said the "mishandling of Syria's internal problems has led to the country sliding into a civil war".