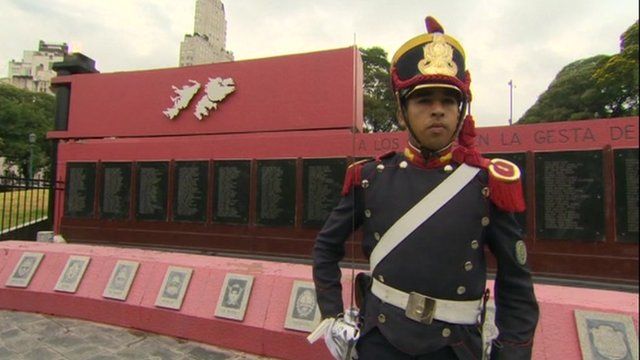 Video
Tension over Falkland Islands as anniversary approaches
As the 30th anniversary of the start of the Falklands conflict approaches, the diplomatic tension between Britain and Argentina, is rising.
In December, the Mercosur grouping of countries, which includes Argentina, Uruguay, Brazil and Paraguay, announced that it would ban ships sailing under the Falkland Islands flag from docking at their ports.
Argentine leaders have reacted with fury after UK Prime Minister David Cameron accused Argentina of "colonialism" for continuing to claim sovereignty over the Falkland Islands.
The BBC's Fergal Keane reports from Argentina.
Go to next video: Cameron on future of Falklands