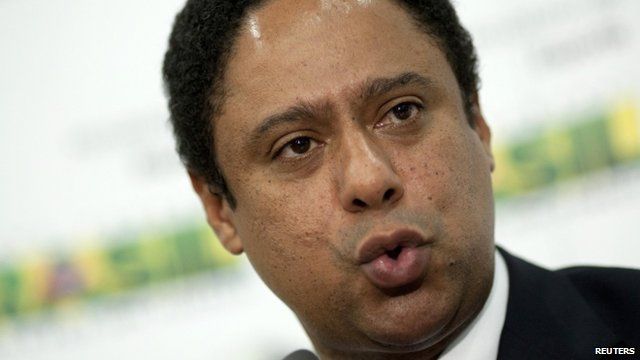 Video
Brazil's sports minister Orlando Silva resigns
Brazilian sports minister Orlando Silva has resigned after being accused of corruption.
Mr Silva is the fifth cabinet minister to leave office amid corruption allegations since President Dilma Rousseff took office in January.
He has denied accusations that he helped arrange kickbacks worth millions of dollars from a fund to promote sport for poor children.
BBC South America football correspondent Tim Vickery says Mr Silva has insisted that there "is no proof, there never has been any proof, there never will be any proof" and that he has resigned in order to fight to clear his name.
But, Tim Vickery says, the allegations involve his ministry, leading Mr Silva's attackers to say "he must have known that this was going on".