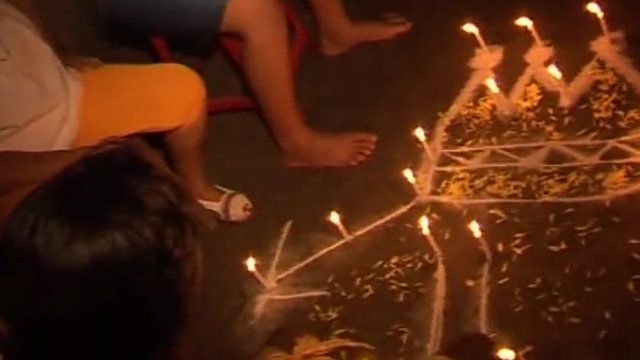 Video
Fire and cigars for Venezuela folk goddess Maria Lionza
The cult of Maria Lionza has grown steadily in recent years in Venezuela.
It is a form of Santeria, a blend of voodoo, Catholic, indigenous and African religious traditions observed in many parts of Central America.
Every year in October, thousands of worshippers travel to the Sorte mountain to make offerings to the indigenous goddess and participate in spiritual healing rituals in the forest.
While 90% of Venezuelans are nominally Catholic, the following of Maria Lionza is now considered by many academics to be the country's fastest-growing religion.
BBC correspondent Juan Paullier reports from Caracas.