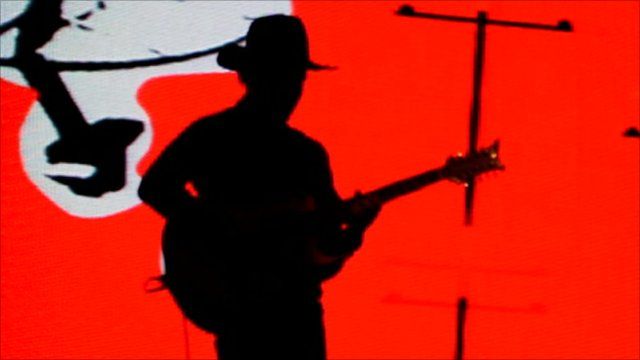 Video
First Person: What is the sound of Nortec?
Tijuana, Mexico is where the US and Mexico border disappears into the Pacific Ocean.
It is also where Ramon Amezcua, Dentist by day; and Pepe Mogt, better known as "Bostich" and "Fussible," formed the musical duo the Nortec Collective.
In the late 90s they emerged on the international music scene known for their unique fusion of traditional Mexican music with European inspired electronic sounds.
Today, we journey through the streets of Tijuana with the Nortec Collective, to learn how life on the US Mexico border has fueled their sound and helped them create a new genre of Latin Alternative music that continues to appeal to fans world-wide.
World News America is broadcast on the BBC World News channel. You can follow the programme on Facebook and Twitter.