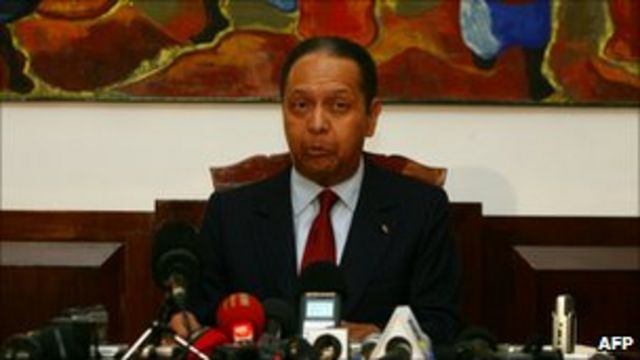 Video
Haiti's 'Baby Doc' calls for reconciliation
The former Haitian leader Jean-Claude "Baby Doc" Duvalier has called for national reconciliation - almost a week after returning from 25 years in exile.
He was accused of corruption, human rights abuses and repression in his rule, which ended in a 1986 uprising.
Mr Duvalier said his surprise return had been prompted by last year's earthquake and his desire to help rebuild Haiti.
The country is already in political turmoil - caused by the cancellation of the second round of the presidential election.
The BBC's Damon Embling reports.
First broadcast 22 January 2011
Go to next video: 'Baby Doc' arrives at courthouse