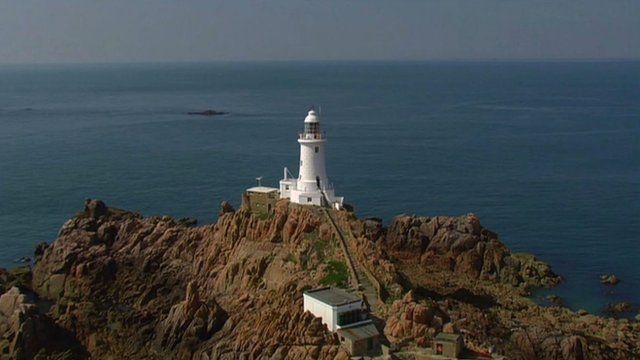 Video
Jersey foghorn at Corbiere lighthouse draws its last breath
A foghorn has drawn its last breath in Jersey.
Jersey Harbours said the device at Corbiere lighthouse had come "to the end of its natural life" and would no longer be maintained because it was out of date.
Mariners now rely on radar, charts and satellite navigation systems to find their way around the coast.
There is one remaining foghorn at the Demi de Pas lighthouse in St Helier, while in Guernsey the harbour authorities continue to operate three foghorns.
Bill Sadler, from the Ports of Jersey, said replacing the Corbiere foghorn "would bring no navigational safety benefits."
However, he said the Corbiere lighthouse would probably always be "the most important aid to navigation" for mariners approaching the island and the lights would remain "exactly the same".