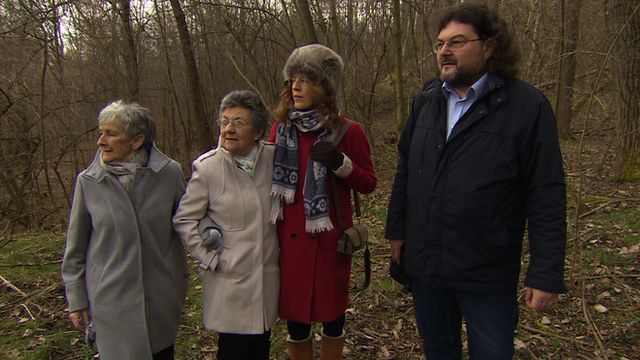 Video
WW2 resistance heroes' graves found after 70 years
The daughters of two men deported from Nazi-controlled Channel Islands have found their fathers' graves 70 years after the resistance heroes disappeared.
Pat Fisher and Jean Harris were just a few months old when their fathers, Joe Tierney and Joe Gillingham, were sent to Nazi prisons for secretly distributing BBC news reports.
A BBC investigation has helped them retrace their fathers' footsteps in Europe and discover how and where they died.
Pat Fisher's father was buried in a mass grave in the Sudetenland, now the Czech Republic, but was reburied in consecrated ground a few months after the war.
The investigation helped uncover footage of this burial from the Czech Republic National Film Archive.
Finding Our Fathers - Lost Heroes of World War Two is on BBC One South West on Friday 6 May at 19:30 BST and on the iPlayer for 30 days thereafter.