Media player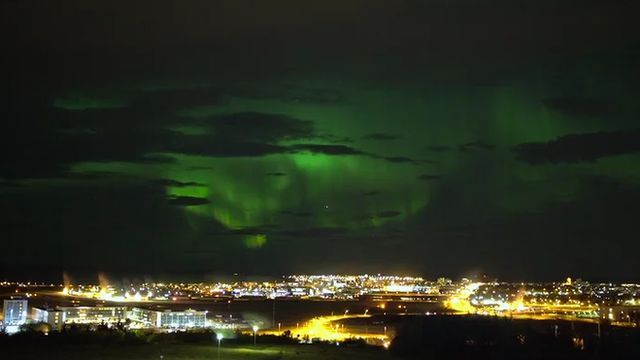 Media playback is unsupported on your device
Video
Reykjavik sees spectacular Northern Lights display
People in the Icelandic capital, Reykjavik, have witnessed spectacular displays of the Aurora Borealis over the past week.
Astronomy educator Saever Helgi Bragason captured the Northern Lights over the city on Sunday night.
On Wednesday, Reykjavik's council decided to switch off street lights in the city centre and several other districts to help people get a better view of the night sky.
The aurora is caused by the interaction of solar wind - a stream of charged particles escaping the Sun - and Earth's magnetic field and atmosphere.
Read more: Reykjavik goes dark for Northern Lights show