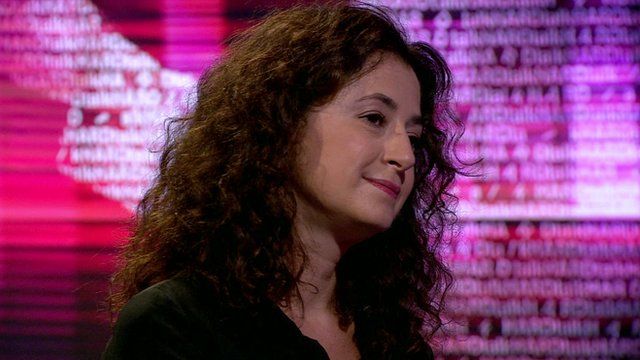 Video
'Europe has to pay more attention to Turkey'
Right wing parties could rise in Europe, using the same arguments that have been used in Turkey if democracy in the country is damaged, journalist and author Ece Temelkuran has told BBC HARDtalk's Stephen Sackur.
"If Turkish democracy gets damaged I think that might have a domino effect in Europe and you are going to see the right wing parties in Europe will rise with the same discourse, with the same arguments that has been used in Turkey," she said.
Following a failed coup in July 2016, the Turkish government has arrested or fired thousands of civil servants and journalists.
The government blames the coup on followers of US-based cleric Fethullah Gulen, a former ally of Mr Erdogan. He denies any involvement.
More than 270 people died in events surrounding the coup attempt.
You can see the interview in full at these times on BBC World News and the BBC News Channel and after on BBC iPlayer (UK only).