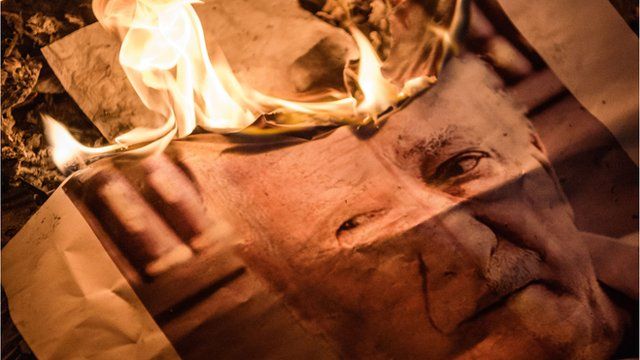 Video
Turkey in bid to shut down Gulen schools globally
Turkey is putting pressure on governments across the world to close schools and colleges with links to Fethullah Gulen.
Turkey accuses the Islamic cleric, who lives in exile in the US state of Pennsylvania, of being behind this month's coup attempt.
BBC Monitoring looks at how countries have responded to President Erdogan's bid to stamp out the Gulen network abroad.
Produced by Alex Peristianis, Natalia Zuo and Pinar Sevinclidir
BBC Monitoring reports and analyses news from TV, radio, web and print media around the world. You can follow BBC Monitoring on Twitter and Facebook.
Go to next video: Has Turkey's purge gone too far?