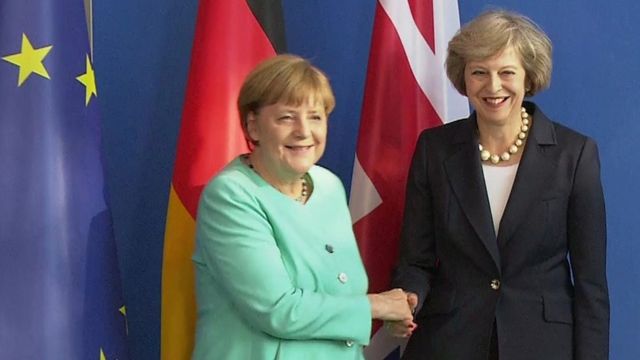 Video
May and Merkel on migration and Brexit timescale
Theresa May has repeated that the UK will not begin official negotiations on leaving the EU this year, at a joint press conference with German leader Angela Merkel in Berlin.
Asked if she was still committed to limiting migration, the PM replied: "One of the messages from the Brexit vote was the importance of bringing some control into the movement of people from the EU into the UK."
Meanwhile, Chancellor Merkel was asked if she was content with Mrs May's delay on triggering Article 50 and responded that that the timescale was "absolutely understandable".
Go to next video: May and Merkel on first impressions