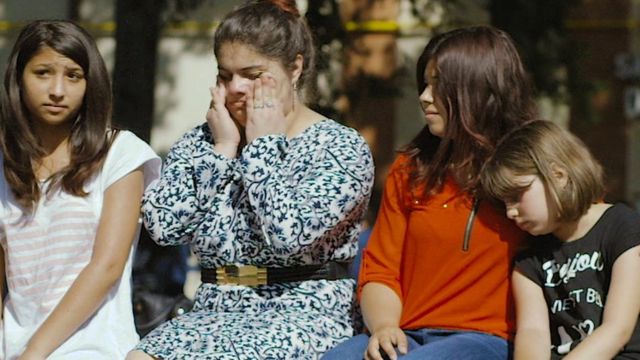 Video
Romania's 'left-behind' children
There are up to 350,000 'left-behind' children in Romania - children with parents living and working abroad - according to estimates provided by the charity Save the Children Romania.
In around 40% of cases, both parents have left to work abroad.
EU migration laws allow Romanian adults to travel across Europe to find well-paid work - something that has become increasingly difficult to obtain in Romania.
The children they leave behind, often living with grandparents, can suffer.
Catrin Nye, reporting for the Victoria Derbyshire programme, went to meet them.
Watch the full film here.
Watch Victoria Derbyshire weekdays from 09:00-11:00 BST on BBC Two and the BBC News Channel. Follow the programme on Facebook and Twitter, and find all our content online.
Go to next video: Growing up in a Romanian orphanage