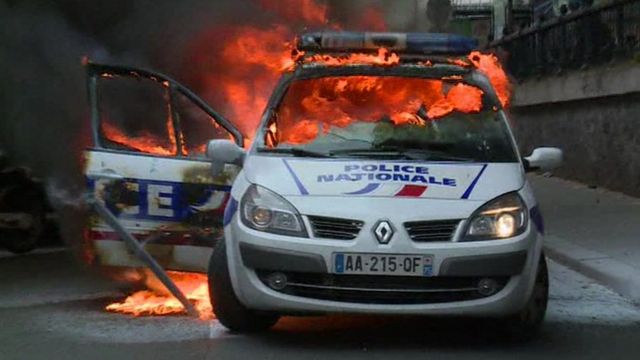 Video
Police car torched as officers protest at violence
Police in 60 French cities have taken part in rallies to demonstrate against what they call a rise in anti-police violence - only to be met with a fierce counter-protest in Paris.
Police say there has been an escalation of violence in protests against labour reforms over the past two months.
French media said up to 15 youths attacked a police car with iron bars and a petrol bomb on Wednesday - the two officers inside fled beforehand.
One activist said it had been officers themselves causing violence while a police union official said a minority of extremists were set on disruption.
Go to next video: Labour law protests flare in Paris