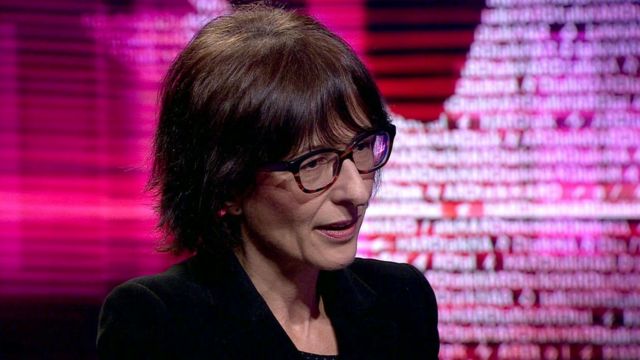 Video
Hartmann: Tribunal deal on documents was 'immoral'
The International Criminal Tribunal for the Former Yugoslavia is the first court to bring war criminals to account since those which sat in Nuremberg and Tokyo at the end of the Second World War.
But on the day it jailed former Bosnian Serb leader Radovan Karadzic for 40 years, the ICTY also detained journalist and former court employee Florence Hartmann, who had evaded an international arrest warrant for several years.
She had been found guilty by the court in 2009 of contempt, after revealing confidential judgements, which she claimed had prevented the victims of the Bosnian War of the early 1990s receiving compensation.
She tells HARDtalk's Shaun Ley she had done her job as a journalist and believed the deal keeping documents confidential was immoral.
Hartmann worked for the International Criminal Tribunal for the Former Yugoslavia from 2000 to 2006.
She wrote a book, Peace And Punishment, and an article in which she disclosed the existence of confidential documents on the Serbian government involvement in the Bosnian war of the 1990s.
You can see the interview in full at these times on BBC World News and the BBC News Channel and on BBC iPlayer (UK only)