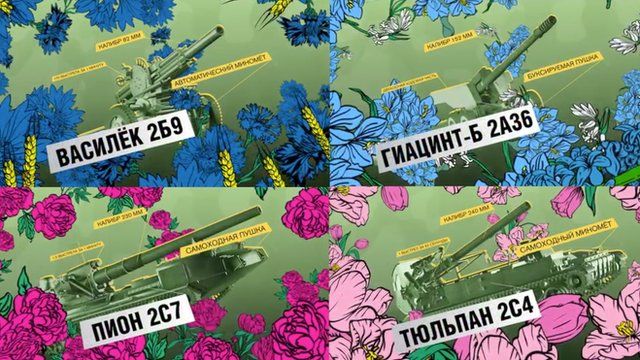 Video
Russian TV militarises International Women's Day
Ever heard of the Tulip self-propelled gun? How about the Hyacinth field gun?
A Russian TV station has come up with a novel - and some would say inappropriate - way of marking International Women's Day on 8 March.
REN TV is punctuating its programmes with short clips that show military hardware named after various flowers.
BBC Monitoring looks at how the TV channel has militarised Women's Day.
Produced by Alexi Peristianis and Stephen Ennis
BBC Monitoring reports and analyses news from TV, radio, web and print media around the world. You can follow BBC Monitoring on Twitter and Facebook.
Go to next video: Women 'should have the first word'