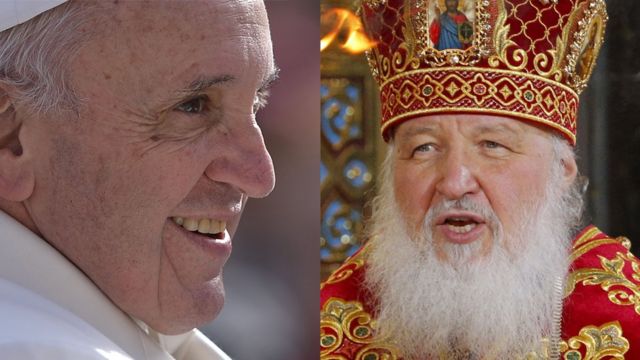 Video
Why Pope and Patriarch meeting matters in Moscow
The Pope and the Russian Orthodox Patriarch will meet in Cuba on Friday - the first encounter between the heads of the two churches since they split in the 11th Century.
The Vatican has been pushing for such a meeting since the collapse of the Soviet Union but Moscow had always resisted.
For years it accused the Catholic Church of aggressively "recruiting" on traditional Orthodox territory, and it is still concerned about Catholic influence in Ukraine.
But this meeting is a major step towards warmer relations.
The BBC's Moscow correspondent Sarah Rainsford reports.
Go to next video: Russians brave snow for icy Epiphany dip