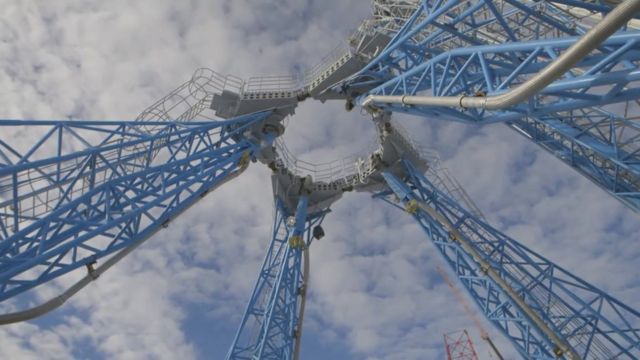 Video
Inside Russia's new space port
Work is nearing completion on building Russia's new space port, designed to replace the Baikonur launch facility in Kazakhstan,
Situated near the country's border with China, Vostochny is due to host its first launch in April.
But the new space port has already postponed its initial launch and the Roscosmos space agency faces a 50% cut in its budget.
The BBC's Pavel Aksenov was given access to Vostochny ahead of its opening.
Go to next video: SpaceX rocket explodes during landing