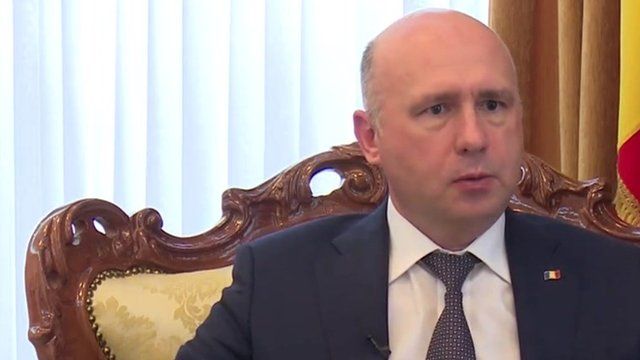 Video
Moldovan PM: Last chance for government to restore trust
Moldova's new Prime Minister, Pavel Filip, has admitted that politicians in the country have one last chance to restore public trust.
After more than 20,000 people demonstrated in the capital, Chisinau on Sunday, in objection to Mr Filip's links to powerful oligarchs, he warned he would crack down on any violent protests..
Moldova has been wracked by political crisis after $1bn (£700m) - equivalent to an eighth of the ex-Soviet republic's entire GDP - was found to be missing from Moldovan banks last January.
He spoke to David Stern.
Go to next video: Moldova's missing millions not my fault