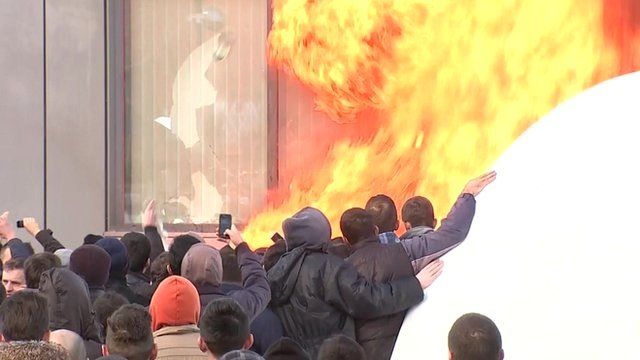 Video
Protesters set Kosovo government building on fire
Anti-government protesters in Kosovo's capital Pristina have clashed with police at a demonstration against an agreement with the Serb minority.
Protesters threw petrol bombs and stones. Part of a government building was set on fire, but the flames were soon extinguished.
Kosovo broke away from Serbia in 2008, a decade after a conflict between Serb forces and Kosovo Albanian rebels.
Go to next video: Kosovo MPs in 'tear gas' protest