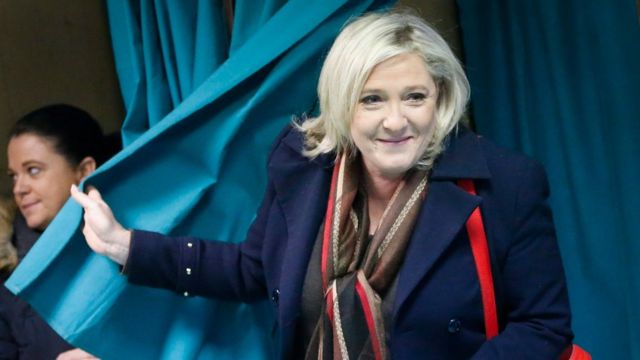 Video
French National Front eyes regional election win
Voting is underway in France in a second round of regional elections, after last week's first round saw a strong performance by the far-right National Front.
The party led by Marine Le Pen is hoping to gain control for the first time of at least one French region.
But opinion polls indicate that the centre-right Republican opposition of Nicolas Sarkozy has gained ground since then, having already pushed the Socialists into third place in the first round.
Lucy Williamson reports from Paris.
Go to next video: Economic woes boost far-right in France