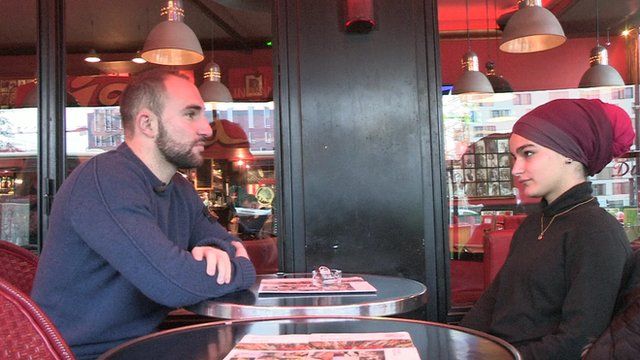 Video
Is France no place for Muslims?
With France still in a state of emergency after the Paris attacks and support growing for the anti-immigration National Front party in the latest regional elections, the BBC Asian Network hears from two young French people about the role of Muslims in the country.
Pierre Larti, 25, is the head of Generation Identitaire, a right-wing youth organisation which says Muslims are not French and have no place in French society.
Selsabil Beloud is an 18-year-old Muslim student who was born in Algeria and identifies as being French.
She believes integration is the only way the country can move on from the latest attacks.
Go to next video: Ex-Muslims give reasons they left the faith, using a hashtag