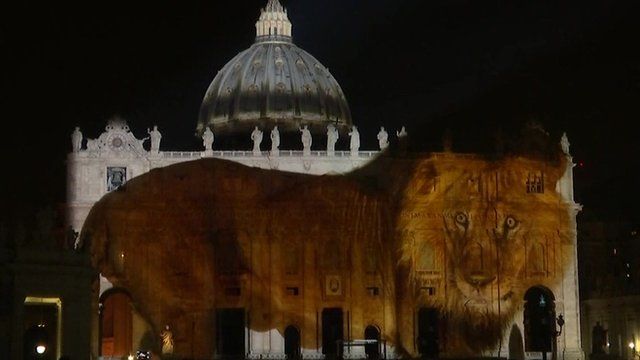 Video
Vatican animal projections light up St Peter's Basilica
The Vatican has thrown its weight behind an environmental cause, to coincide with the final days of the climate negotiations in Paris.
It allowed St. Peter's Basilica to be turned into a huge backdrop for an art show about nature, with images of various animals being projected on to the building.
Pope Francis has been a strong supporter of environmental causes and has previously criticised economies which rely on fossil-fuel, saying that they destroy the planet.
Go to next video: Why should we care about climate change?