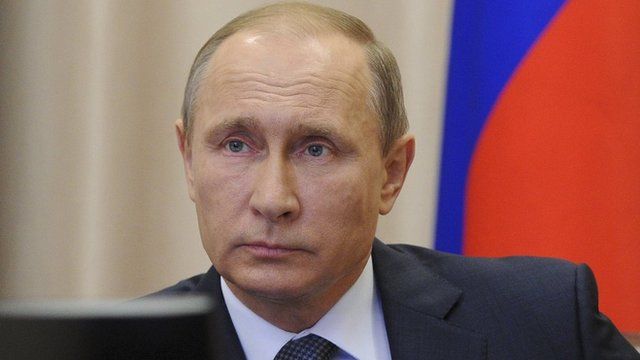 Video
Turkey clash: How Putin acts in a crisis
Russian President Vladimir Putin is hard to predict when a crisis strikes.
He was quick to express fury at Turkey for downing a Russian bomber on 24 November - the latest escalation in the Syria crisis.
But that is not a typical reflex - in the past he has bided his time and reacted to dramatic situations in rather unexpected ways.
BBC Monitoring analyses changing aspects of Mr Putin's demeanour and language in the past 18 months.
Produced by Alexi Peristianis and Stephen Ennis
BBC Monitoring reports and analyses news from TV, radio, web and print media around the world. You can follow BBC Monitoring on Twitter and Facebook.
Go to next video: The battle in Syria's skies