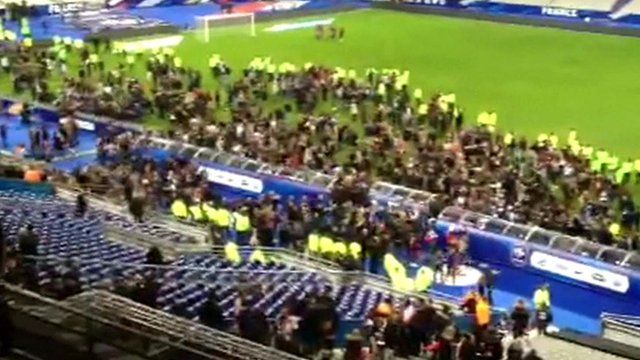 Video
Paris attacks: Held fans evacuated from stadium
Crowds have been evacuated from the Stade de France where they were held during the Paris attacks, after watching a football match.
France has declared a national state of emergency and has closed its borders after scores of people were killed in multiple gun and bomb attacks in Paris.
At least 100 people are reported to have been killed at the Bataclan arts centre, where dozens of people were held hostage.
Explosions and gunfire are being reported as police storm the venue.
Three people were killed in an attack near the Stade de France, with some reports suggesting a suicide blast.
Go to next video: Blast heard during Paris football match