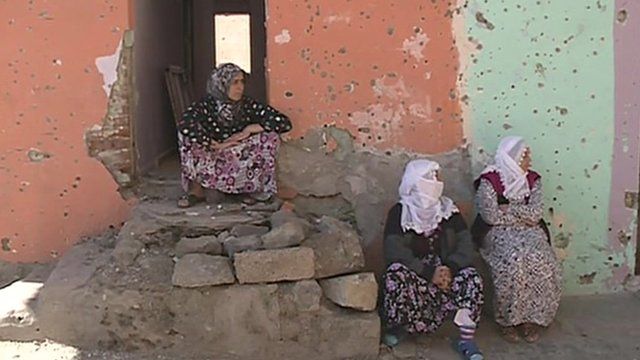 Video
Turkey election: Pro-Kurdish party support falls
Support for the pro-Kurdish party fell in the recent parliamentary elections, something some see as a result of the recent violence.
Turkey's ruling Justice and Development Party (AKP) won around 50% of the vote in the parliamentary elections, enough to secure a majority.
European election observers have voiced concern about restrictions on freedom of expression in the run up to the vote.
There has been violence in the Kurdish city of Diyarbakir, in south-eastern Turkey, and a voters' desire for stability has been seen as a reason for the rising support for the AKP.
Selin Girit reports from Diyarbakir.
Go to next video: Erdogan's post-poll priorities