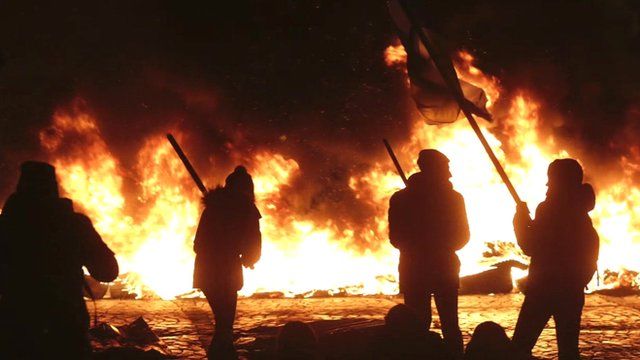 Video
Russia political artist who faces jail for vandalism
A Russian political artist is facing up to three years in prison for a performance last year which aimed to recreate the sights and sounds of Ukraine's revolution.
Pyotr Pavlensky set fire to tires and banged metal drums in the centre of St Petersburg - in what he called an artistic attempt to wake fellow Russians from their apathy.
He has been charged with vandalism and the trial resumes next month.
But the case took a twist during questioning when the chief investigator began to be persuaded by the artist's point of view.
Video produced by Sarah Rainsford and Anton Chicherov
Go to next video: Russia's cultural rift over Ukraine