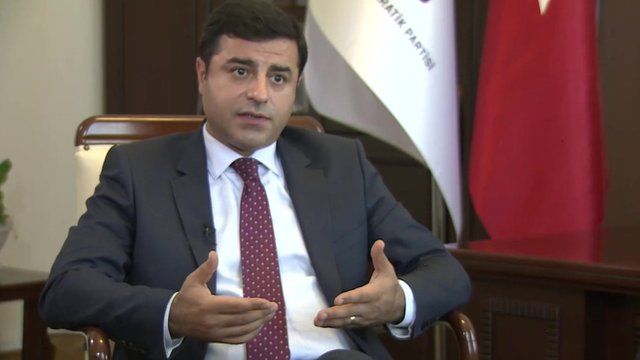 Video
Kurdish anger over Turkish tactics in northern Syria
The leader of the Kurdish-majority party in Turkey has told the BBC that he believes the 'safe zone' that Turkey and the US are creating in Syria is an attempt by Ankara to stop Kurds from forming their own territory in northern Syria.
Selahattin Demirtas said he believed Turkey's operation against IS was simply a cover for operations against the PKK - the Kurdish rebel group, which has resumed attacks on Turkish targets.
Mr Demirtas was talking to the BBC's Turkey correspondent Mark Lowen, who started by asking whether he felt the strikes against the PKK were justified.
Go to next video: Who is Turkey targeting with air strikes?