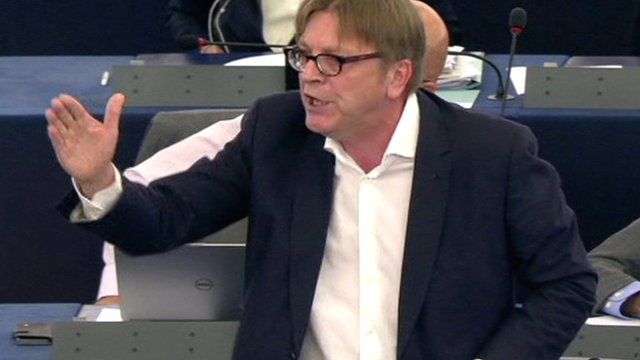 Video
'End privilege of ship owners, military and church' - Guy Verhofstadt
Some MEPs have criticised Greece's prime minister for not putting forward "concrete proposals" in negotiations with the country's creditors.
Downsize the public sector, transform the public banks, open the markets and professions for young people, end the privileges of ship owners, the military, of the Orthodox Church, the privileges of the Greek islands and political parties, Liberal MEP Guy Verhofstadt demanded.
The former Belgian prime minister asked whether Mr Tsipras wanted to be remembered "as an electoral accident who made his people poorer in his country? Or do you want to be remembered, Mr Tsipras, as a real revolutionary reformer?"
Go to next video: Disagreement 'may mean Greece bankruptcy'