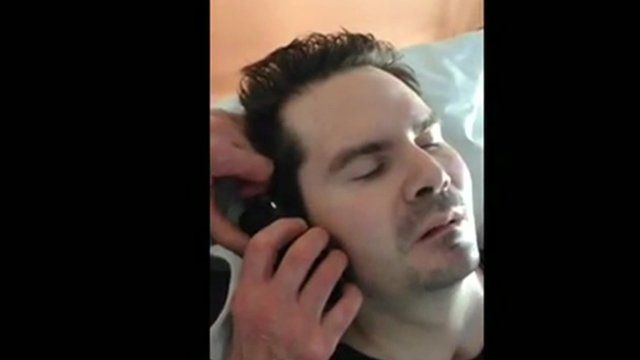 Video
French Lambert right-to-life video sparks controversy
Campaigners fighting a decision to take a paralysed man off life support have sparked controversy in France by releasing a video of him in hospital.
They say it shows Vincent Lambert reacting to family members after a court ruled that his care could end.
Doctors have condemned the footage, saying it does not contradict his diagnosis. Mr Lambert, 39, has been in a vegetative state for seven years.
Published by a self-titled 'support group' on YouTube and a conservative Christian website, it shows Mr Vincent moving his eyes and mouth as his mother speaks to him on a mobile phone and when his brother visits him in person.
His family have been split over whether he should be kept alive.