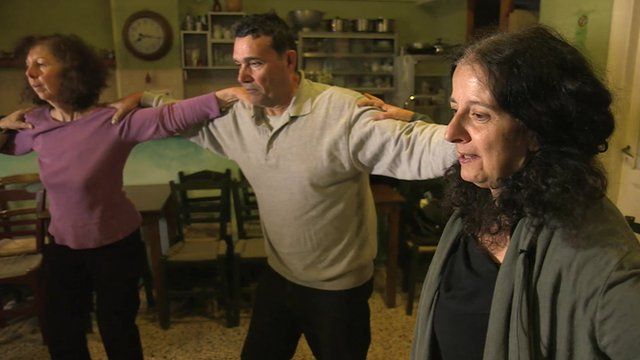 Video
Challenges in Europe: Greece turning to commune life
The economic crisis that began in 2008 has exposed many of the underlying tensions in countries across Europe.
Greece's recently elected government, led by radical leftist party Syriza, has said no to austerity and called on Europe to reduce its debts.
As talks with the EU, especially Germany, drag on, people are taking matters into their own hands. Communes have sprung up across the country.
An unemployed music teacher is the leading light of a commune on the Greek island of Crete.
As part of a series exploring the challenges in Europe, BBC News asks whether this is the end of the state.
Filming and editing: Joe Inwood. Producer: Ilona Vinogradova.
Go to next video: What do people in Athens want next?