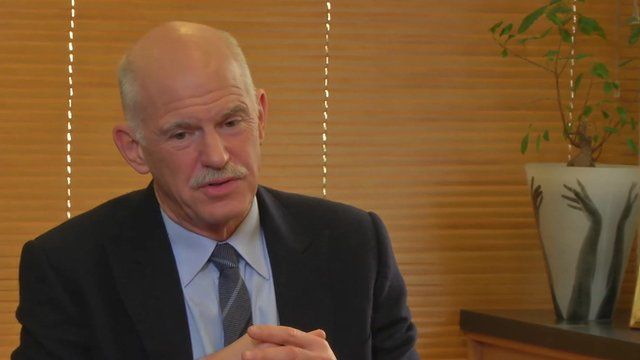 Video
Ex Greek PM tells Newsnight: 'My conscience is clear'
Former Greek Prime Minister George Papandreou has told the BBC's Newsnight programme he does not feel guilty about agreeing to austerity measures imposed by the EU and IMF.
"I was able to save Greece from default," he told the BBC. "I may not have been happy with the policies that were imposed on us, but my conscience is clear about what I did."
Mr Papandreou was speaking after the election victory by the radical left-wing Syriza party, which reduced his own socialist party's share of the vote from more than 40% to just under 5%.
Watch the full-length interview with George Papandreou on Newsnight at 1030pm on Wednesday 28 January.
Go to next video: Greek finance 'a great challenge'